Janet Kleese: The nature of contribution

Janet shared several stories as well as an analysis of the nature of contribution, particularly contributions from and by societally devalued people in valued roles in typical contexts.
Sharing of gifts and personal contributions are made by people in valued roles, in relationship to and with others. For devalued people, given the layers of social and societal devaluation surrounding them, such contributions often need to be drawn out by others' strong, positive expectations. These contributions by societally devalued people are so often transformative of relationships and expectations, especially as they accumulate and mutually reinforce each other, thus helping to open the door to the 'good things of life.'
In thinking about Janet's presentation, I am thinking about important questions such as: how can we best build on existing valued roles to help a person make, and be recognized for, contributions to others? Do particular valued roles in particular categories (e.g., work, home, leisure, education, etc.) lend themselves more to devalued people making positive, recognized contributions? How can we help to respectfully highlight the contributions that societally devalued people make so that they are seen and seen positively by people in valued status, by those people who can make available the 'good things of life'?
Janet Kleese is involved with Legacies Inc. and the Deohaeko Network in Canada, and long been a student, teacher and practitioner of the ideas of Wolf Wolfensberger, including SRV.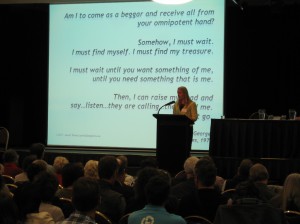 Tweet